TPI innovation network: innovative health care research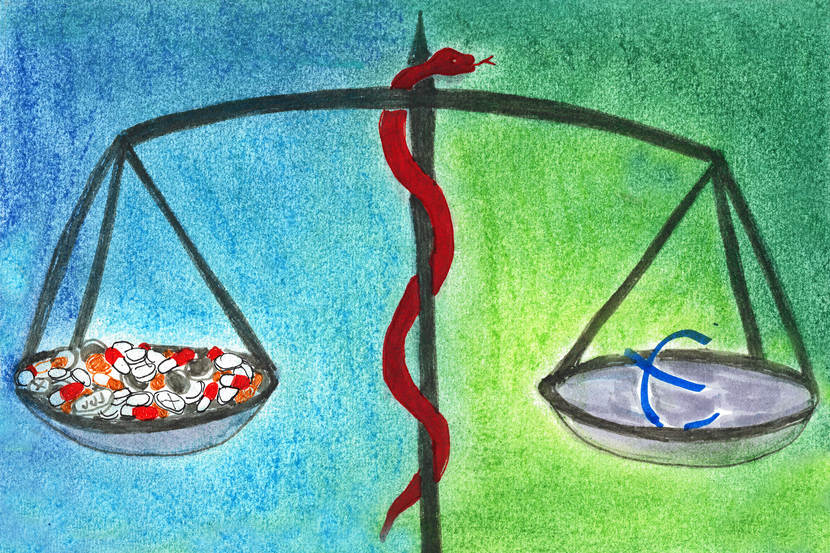 Research is funded by a variety of backers, including health funds.
While health funds have an interest in the best possible research that offers the greatest chance of a successful treatment or the best possible quality of life for patients, they would prefer to invest in research that makes use of human measurement models, human tissue or human subjects rather than laboratory animals.
How can backers promote animal-free research?
The question is what is needed, and what backers can do, to help researchers adopt animal-free working practices. The TPI innovation network for innovative health care research examines requirements, rules, facilities and other conditions.
This network is comprised of creative thinkers and doers from organisations that fund research with and without animals. The activities of this network are financed in part by the Association of Dutch Health Foundations (SGF).
On 21 January, the innovation network published its progress report.
We have discovered that animal-free innovation becomes easier if all parties – patients, health care professionals, researchers, backers and policymakers – work together to unlock new possibilities.
This conclusion emerges from our progress report, which we presented in the form of a booklet in The Hague on 21 January. In front of a wide audience of network participants and other interested persons, the first copy was presented to Marjolijn Sonnema, Director-General for Agro at the Ministry of Agriculture, Nature and Food Quality.
The report describes two perspectives: animal-free innovation as a first choice and 100% animal-free innovation. These perspectives are represented on either side of the booklet, giving it two front covers.
Challenge
We challenge research backers to work towards the structural promotion of animal-free innovation in health care research. They can do so by:
being transparent about their own research on laboratory animals;

developing an innovation strategy of their own;

setting aside "slow money";

compiling "challenge lists" of research models that should and should not be used;

organising bequests.
Invitation
The TPI innovation network for innovative health care research invites backers to investigate the possibilities of animal-free innovation by signing up to the TPI Helpathon Protocol. If you would like to learn more, please visit www.tpihelpathon.nl. We will be happy to assist.
First move
To help you on your way, we will be happy to send you a copy of the progress report. However, please note that the print run was limited and we have no plans to disseminate digital copies. The reason is to protect those sources who spoke to us candidly about the animal studies that they conducted and continue to conduct.
To order a copy while stocks last, please email Amy Davies at secretariaat@gezondheidsfondsen.nl.
Going forward
This year, the network hopes to organise many more networking events and Helpathons. There is a lot to discuss. Several people have submitted useful ideas for Helpathons.
The SGF and Health Holland have set the ball rolling: Carine of the Dutch Burns Foundation (Nederlandse Brandwonden Stichting) and Esther of the Brain Foundation of the Netherlands (Hersenstichting) are submitting each other to an innovation test. How innovative are they when it comes to the research that they fund? We are curious to find out!
Helpathon: burns research without the need for laboratory animals?
In late October, the network for innovative health care research organised a Helpathon. Similar to a hackathon, a Helpathon is an incubator for ideas designed to answer a request for assistance.
In this case, the request for assistance came from the Dutch Burns Foundation in Beverwijk. Burns have a tendency to deepen. They may be treatable using existing, approved medicines, but how can this question be investigated without the need for laboratory animals?
Participating in the Helpathon were researchers, backers and "laypeople" (experts in other fields). For two intensive days, they brainstormed answers using a combination of group discussions and working methods. Their conclusion was that there is currently no need to use laboratory animals for this type of research and that there will not be a need in the future if we work together with regulators and other researchers in smarter ways.
Whether this fact also applies to other fields of health care research is a question that the network hopes to answer in early 2019.