TPI innovation network: innovative health care research
This network explores the requirements, guidelines, facilities and conditions that may help researchers switch to animal-free innovation. Animal-free innovation is much easier if those engaging in it are able to join forces: from patients and citizens through to health care professionals, researchers, financiers and policymakers. This is one finding of a progress report presented in January 2019 to a varied group of network participants and parties interested. The report describes two perspectives: animal-free innovation as a first choice, and 100% animal-free pioneering. Research backers are advised to work towards the structural promotion of animal-free innovation in health care research. They can do so, for example, through open communication about research involving animal procedures, by setting out their own innovation strategies, earmarking 'slow money', compiling 'challenge lists' of research models that should and should not be used, and by organising coincidence.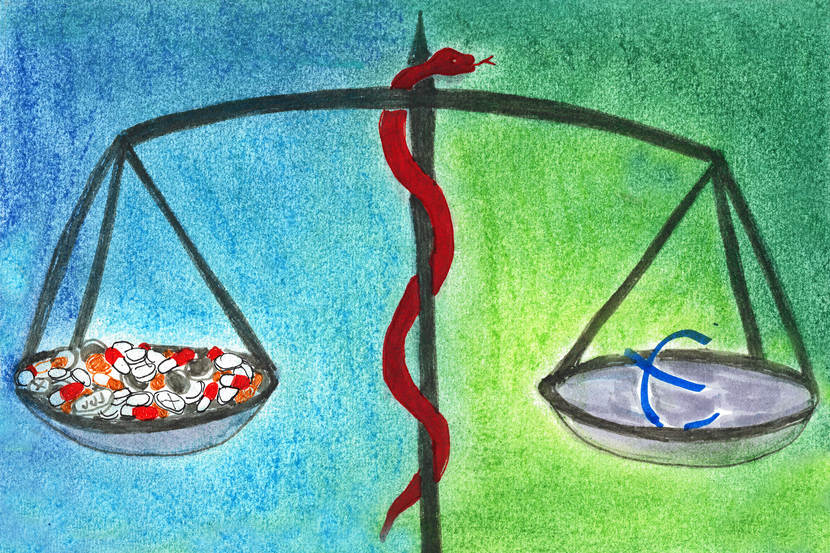 Helpathons
The network is also organising so-called helpathons where, based on requests for assistance, research proposals are reformulated into animal-free proposals. Helpathons result in general lessons, for example on how to accelerate the application of research results to human beings. At the same time, helpathons encourage progress in concrete cases, unite innovative forces from various disciplines and accelerate the development of knowledge. In 2020, the network will be organising three helpathons. This includes the first online helpathon (due to the coronavirus measures), to be held this summer, as well as a masterclass on 'How to organise and facilitate a helpathon' aimed at disseminating the helpathon method among moderators within the broader TPI network.
Find out more on the TPI Helpathon website.
On earlier helpathons
The first helpathon, organised in 2018, concerned a request for assistance from the Nederlandse Brandwonden Stichting (Dutch Burns Foundation) on how to further promote the development of medicines without the use of animal procedures. Over a 48-hour period, researchers, financiers and lay contributors developed answers in varying groups and using a variety of working methods. The applicant has since managed to raise funding for its revised proposal.
During the second helpathon, held on 2 and 3 May 2019, a mixed group of experts and lay contributors developed solution strategies for the type of urgent research promoted by the Netherlands Heart Foundation (Hartstichting): 
At Leiden University, Bram Slütter and Ilze Bot are conducting in vitro tests of a vaccine against arteriosclerosis, using plaques of cultured blood vessels that have been exposed to patients' immune cells. In addition, by combining big data they will be able to expand their knowledge about toxicity and efficacy. Bram and Ilse have since been able to set up a new research programme.
At Radboud University Nijmegen, Fons van de Loo strengthened his hypothesis that vesicles in cow's milk help to fight rheumatism. His aim is to market a product in collaboration with business experts. To that end, he set up a venture with a local cheese farm allowing him to use their residual whey. Fons was advised to examine the legal possibilities for businesses to sell food products labelled as 'medicated products' on the retail market. He also inspired colleagues to find alternatives to animal procedures.
Watch the aftermovie of this second helpathon. 
On 21 January, the innovation network published its progress report.
We have discovered that animal-free innovation becomes easier if all parties – patients, health care professionals, researchers, backers and policymakers – work together to unlock new possibilities.
This conclusion emerges from our progress report, which we presented in the form of a booklet in The Hague on 21 January. In front of a wide audience of network participants and other interested persons, the first copy was presented to Marjolijn Sonnema, Director-General for Agro at the Ministry of Agriculture, Nature and Food Quality.
The report describes two perspectives: animal-free innovation as a first choice and 100% animal-free innovation. These perspectives are represented on either side of the booklet, giving it two front covers.
Challenge
We challenge research backers to work towards the structural promotion of animal-free innovation in health care research. They can do so by:
being transparent about their own research on laboratory animals;

developing an innovation strategy of their own;

setting aside "slow money";

compiling "challenge lists" of research models that should and should not be used;

organising bequests.
Invitation
The TPI innovation network for innovative health care research invites backers to investigate the possibilities of animal-free innovation by signing up to the TPI Helpathon Protocol. If you would like to learn more, please visit www.tpihelpathon.nl. We will be happy to assist.
First move
To help you on your way, we will be happy to send you a copy of the progress report. However, please note that the print run was limited and we have no plans to disseminate digital copies. The reason is to protect those sources who spoke to us candidly about the animal studies that they conducted and continue to conduct.
To order a copy while stocks last, please email Amy Davies at secretariaat@gezondheidsfondsen.nl.
Going forward
This year, the network hopes to organise many more networking events and Helpathons. There is a lot to discuss. Several people have submitted useful ideas for Helpathons.
The SGF and Health Holland have set the ball rolling: Carine of the Dutch Burns Foundation (Nederlandse Brandwonden Stichting) and Esther of the Brain Foundation of the Netherlands (Hersenstichting) are submitting each other to an innovation test. How innovative are they when it comes to the research that they fund? We are curious to find out!
Helpathon: burns research without the need for laboratory animals?
In late October, the network for innovative health care research organised a Helpathon. Similar to a hackathon, a Helpathon is an incubator for ideas designed to answer a request for assistance.
In this case, the request for assistance came from the Dutch Burns Foundation in Beverwijk. Burns have a tendency to deepen. They may be treatable using existing, approved medicines, but how can this question be investigated without the need for laboratory animals?
Participating in the Helpathon were researchers, backers and "laypeople" (experts in other fields). For two intensive days, they brainstormed answers using a combination of group discussions and working methods. Their conclusion was that there is currently no need to use laboratory animals for this type of research and that there will not be a need in the future if we work together with regulators and other researchers in smarter ways.
Whether this fact also applies to other fields of health care research is a question that the network hopes to answer in early 2019.